Rizzen Loadshedding Solutions
Stay Powered Up with Rizzen Loadshedding Solutions from Technomobi.co.za
Are you tired of sudden power outages disrupting your daily life? Do you want a reliable solution that keeps your essential devices running during loadshedding? Look no further than Rizzen Loadshedding Solutions, available at Technomobi.co.za. With a range of portable power stations and uninterrupted power supply options, Rizzen ensures that you never have to experience the inconvenience of being left in the dark again.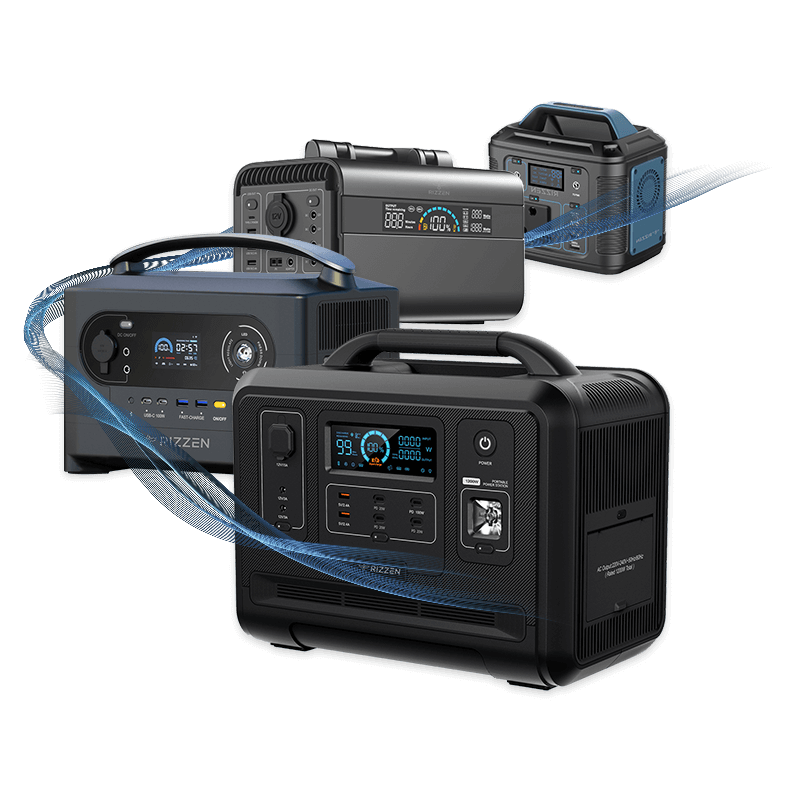 Portable Power Stations to the Rescue
Rizzen offers a lineup of powerful and efficient portable power stations that are designed to provide you with a seamless power backup solution. The Rizzen 200W 177Wh Portable Power Station is a compact powerhouse that packs a punch. With its solar panel support, you can harness the sun's energy and keep your devices charged even in the midst of loadshedding. Its lithium-ion battery delivers 200W of sustained power, ensuring that your essential electronics remain operational.
For those requiring more power, the Rizzen 1200W 960Wh Portable Power Station with UPS Functionality is the perfect choice. With AC charging up to 700W and support for solar charging up to 500W, this portable powerhouse can keep multiple devices running simultaneously. Its UPS functionality with a swift 20ms auto switch ensures a seamless transition to backup power, so you never miss a beat.
The Rizzen Ultra 700W Power Station 720Wh with In-Line UPS & 1.5h Fast Charging takes portability and functionality to the next level. With AC charging up to 500W and solar charging support up to 200W, this power station offers the best of both worlds. Its X-BOOST feature, controlled via a Bluetooth smart app, provides a whopping 1800W of power, making it suitable for even the most demanding devices. And with its hyper-fast charging capability, you can recharge the power station in just 1.5 hours.
Uninterrupted Power Supply for Critical Devices
Rizzen also offers a range of uninterrupted power supply options to ensure your critical devices stay operational during loadshedding. The Rizzen Mini DC UPS POE-45P is specifically designed for routers and LED lights. Its high-capacity lithium battery and intelligent circuit design provide over-charging, over-discharging, and short circuit protection. With its built-in adapter and compatibility with most routers and LED lights, you can keep your essential network devices up and running without interruption.
If you require a versatile DC UPS solution, the Rizzen Mini DC UPS KP1 is the answer. With dedicated 5V, 9V, and 12V DC ports, along with multiple adapters and USB ports, this mini UPS can power various devices, including Wi-Fi routers and fiber boxes. Its smart chip control ensures efficient and reliable power delivery, and the included 1.5m cable provides flexibility in setup.
For those with higher power demands, the Rizzen Mini DC UPS KP5 is the ideal choice. With its high-capacity lithium battery, this UPS can deliver up to 30W of power to devices such as Wi-Fi routers, fiber boxes, and network switches. The super-long 2m DC cable gives you the freedom to position your devices wherever you need them, while the metal construction ensures durability and reliability.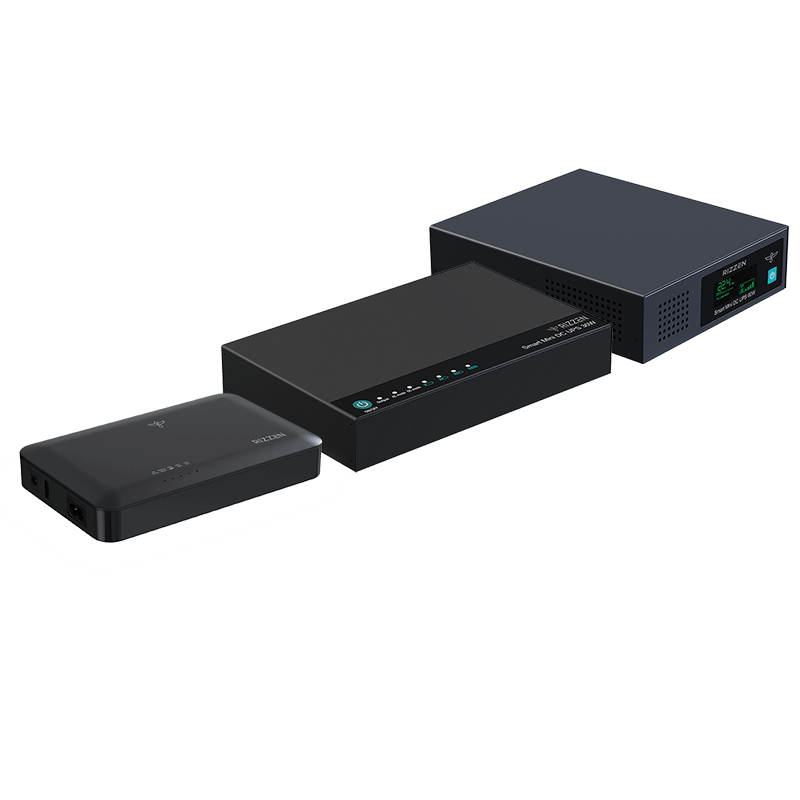 Secure Your Network with Rizzen
Rizzen doesn't stop at providing power backup solutions for everyday devices. They also offer the Rizzen DC UPS Security System, designed to keep your security systems, including Wi-Fi routers, fiber connections, CCTV cameras, and network switches, operational during loadshedding. With its high-capacity lithium-ion battery and 60W output, this robust UPS provides the necessary power to safeguard your premises. Its smart chip control and metal construction guarantee optimal performance and durability, ensuring your network stays protected at all times.
Don't let loadshedding disrupt your life any longer. With Rizzen Loadshedding Solutions available at Technomobi.co.za, you can stay powered up and connected even when the lights go out. Choose from a range of portable power stations and uninterrupted power supply options to find the perfect solution for your needs. Embrace uninterrupted power with Rizzen and experience a blackout-free lifestyle today.