Huawei iSite Power-M
A Comprehensive Hybrid Power Solution for Reliable Backup Power
In today's increasingly interconnected world, uninterrupted power supply is crucial for both residential and commercial settings. Huawei, a renowned global technology leader, offers an innovative solution with its Huawei iSite Power-M. This compact hybrid power system integrates power supply, backup power, and management functionalities to provide dependable and consistent power, particularly in areas with limited or unreliable access to the grid. With its intelligent operation, versatile installation options, cost-saving advantages, and high efficiency, the Huawei iSite Power-M emerges as a reliable choice for a wide range of applications.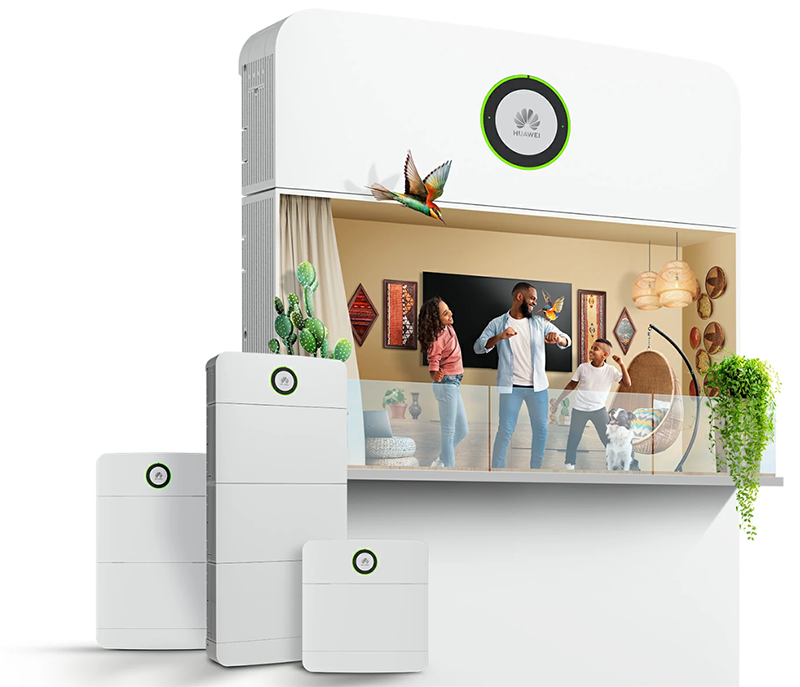 Compact Design and High Power Density:
The Huawei iSite Power-M boasts a compact design that is both lightweight and easily installable, making it suitable for various settings, including homes, apartments, shops, and emergency situations. Its IP65 protection level ensures its resilience in indoor and outdoor environments. This compact system integrates grid, solar, diesel generator (DG), and battery power sources, allowing it to operate effectively even in off-grid locations.
Continuous Power Supply and High Capability:
One of the standout features of the Huawei iSite Power-M is its ability to provide 24-hour continuous power supply, ensuring a reliable and secure experience. With its power range of 5KWh to 15KWh and battery capacity ranging from 5KWh to 45KWh, the system can power a variety of devices such as televisions, laptops, air conditioners, geysers, stoves, and pool pumps for extended periods. This capability makes it an ideal backup power solution for both residential and small-scale commercial applications.
Intelligent and User-Friendly Operation:
The Huawei iSite Power-M offers intelligent and user-friendly operation through a mobile app and an integrated management system. Users can conveniently monitor and control the system's functionalities, both locally and remotely. The system's modular design for energy storage allows for easy expansion of power and energy storage capacity, accommodating changing power requirements over time. Furthermore, installation is flexible, supporting wall or ground mounting to suit different installation scenarios.
Cost-Saving Advantages and High Efficiency:
The Huawei iSite Power-M offers notable cost-saving advantages and high efficiency. With its power density and high-performance Li-Ion Phosphate battery technology, the system requires less installation space while delivering optimal performance and reliability. This efficient use of space translates into cost savings and flexibility in deployment, making the Huawei iSite Power-M an attractive solution for customers seeking reliable backup power.
Intelligent Operation and Maintenance Features:
To simplify system operation and maintenance, the Huawei iSite Power-M incorporates various intelligent features. Users can benefit from one-click start-up, manual start and stop options, and LED indicators that display the system's status. The mobile app and cloud data management system allow for remote monitoring and management, enabling users to conveniently access system information from anywhere at any time.
Installation and Warranty:
To ensure the warranty's validity, it is necessary to have the Huawei iSite Power-M installation performed by either a Huawei (Starhub Energy) preferred installer or a qualified electrician with a Wire Man's license. Following installation, the installer must provide a Certificate of Compliance along with the installation details. Failure to provide supporting documentation on a warranty claim may void the warranty. The Huawei iSite Power-M comes with a comprehensive 10-year warranty, demonstrating Huawei's commitment to delivering a reliable and durable solution.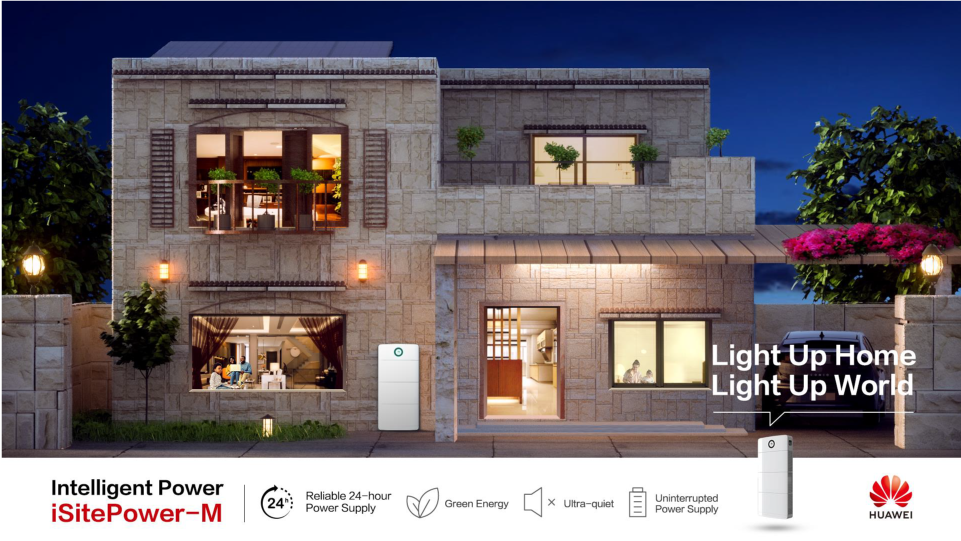 The Huawei iSite Power-M is a comprehensive hybrid power solution that offers reliable backup power for various applications. Its compact design, high power density, and versatile installation options make it suitable for a wide range of settings, while its intelligent operation and maintenance features ensure ease of use and convenience.