Few things can put a damper on your day like the sudden realization that load shedding is about to kick in or that there's an unexpected change in the load shedding schedule, leaving you scrambling to cook dinner before the power goes out. Many of us have had to adjust our dinner plans to align with these unforeseen power disruptions, resulting in the early serving time of 4 pm or 10 pm for that matter
For South Africans, both scheduled load shedding and unexpected power outages present a common challenge – how to remain productive in business and socially. If you don't have the budget to invest in solar power, one practical solution is a portable power station.
Suddenly the country is flooded with options in this portable power category, while recent advancements in technology have also made these options more efficient and pricing accessible.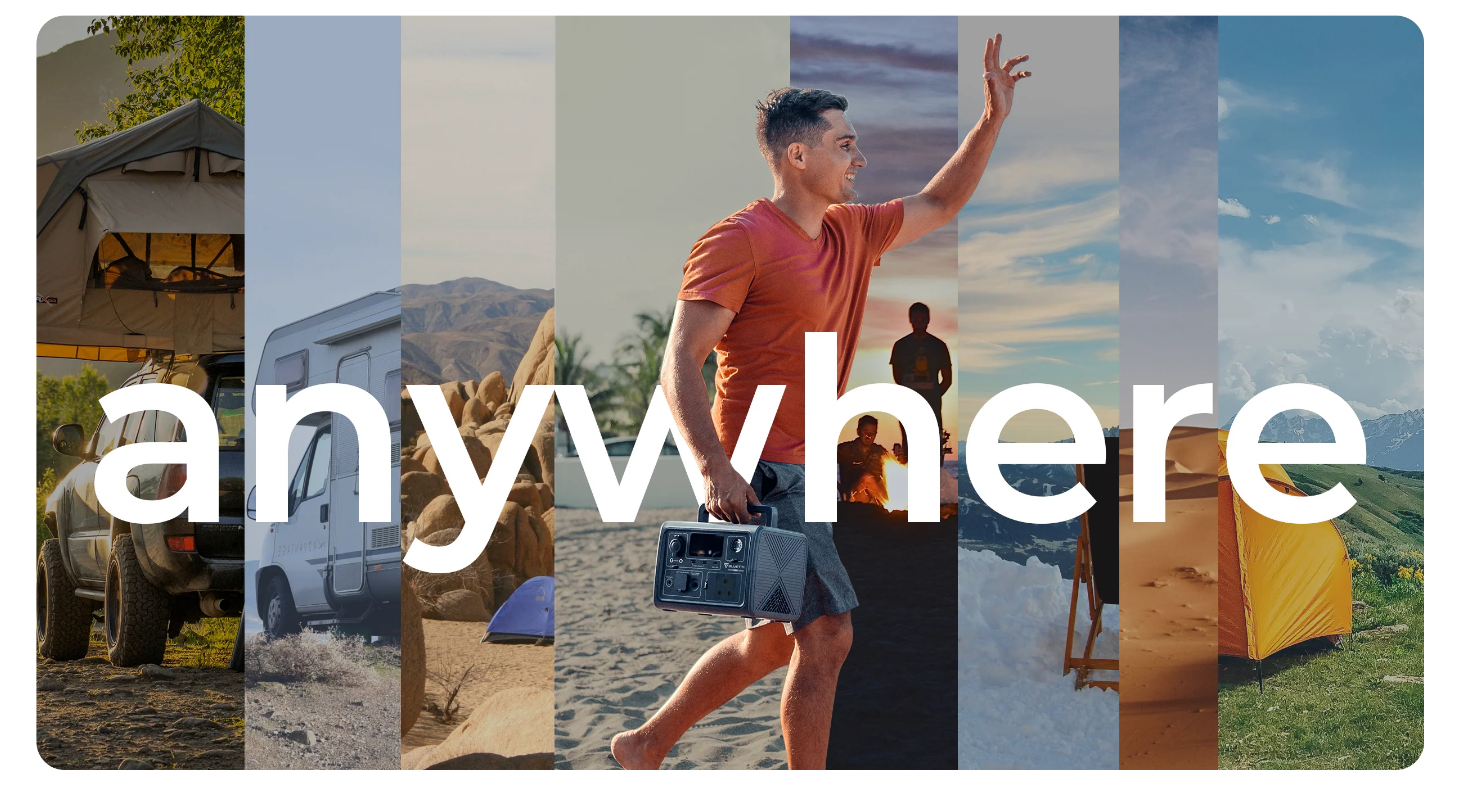 What do you invest in then, to resolve some of these challenges?
Search Bluetti, a prominent name in portable power stations in South Africa. Established in 2019 and headquartered in Las Vegas, Bluetti has rapidly risen to become a global leader in energy storage, setting new standards for portability, versatility, and aesthetics.
We highlight the Bluetti EB3A Portable Power Station, which offers a reliable solution for home and office power outages or outdoor adventures. Let's delve into its impressive specifications:
Power and Capacity:
The Bluetti EB3A boasts a 600W AC Pure Sine Wave Inverter, capable of continuously powering devices requiring up to 600 Watts of electricity, such as computers, TVs, smartphones, Wi-Fi routers, drones, gaming consoles, and even portable power banks.
It can handle surges of up to 1200W, making it suitable for devices with occasional high-power demands, like computers starting up or mini-fridges switching on.
With a 268Wh capacity, it can power a range of devices, from laptops and tablets to cameras and lights. It's even capable of running a bar-fridge, provided that other devices aren't connected simultaneously.
Charging Options:
The Bluetti EB3A offers multiple charging methods, including AC electricity mains, solar panels, car charging, and generators. You can also combine these options, such as using both AC and solar, or AC with an adapter.
Its LiFePO4 battery is designed for longevity, promising more than 2,500+ life cycles before losing 80% of its capacity.
Versatile Outputs:
One of its standout features is the provision for charging multiple devices simultaneously. It includes two AC outlets (120V, 60Hz), two USB-A ports (5V, 2.4A), one USB-C port (100W), and one 12V DC car outlet.
Wireless Charging:
A unique feature of the Bluetti EB3A is the 15W wireless charging pad on top of the unit, a rarity in portable power stations.
Aside from its exceptional performance, the Bluetti EB3A stands out for its elegant design. Its fold-out handle gives it a nostalgic feel, reminiscent of old-time portable radios. A digital display provides essential information on charge level, input, and output, while a yellow globe alongside the display serves as an emergency light with adjustable settings for constant or flashing light.
This combination of features makes the Bluetti EB3A ideal for a variety of scenarios, from camping and hiking to powering a small office or meeting the entertainment needs of a family. The mobile app offers a convenient dashboard and monitoring options, with Bluetooth connectivity to your smartphone.
If you're looking to avert the challenges of loadshedding or simply need a compact, lightweight, and dependable power solution, the BLUETTI EB3A Portable Power Station is a winning choice. Its elegant design, versatile performance, and reliability make it a standout option for a wide range of applications.