Xiaomi Mi Window and Door Sensor
Order Lead Time: 2 - 4 Working Days
Get your goods upfront
and pay for them over
3 interesest free
instalments of
R63.00
. Standard shipping terms apply.
Credit: from
R17.60
per month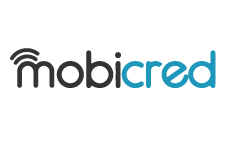 mobicred is a SIMPLE & CONVENIENT credit facility that allows you to SAFELY shop online at all participating retailers that offer the mobicred payment option.
mobicred indicative monthly pricing for 12 months at 21%pa, excluding account fees.
SIMPLE
One time, easy & quick online application process requiring minimal information. Quick application response.

CONVENIENT
One single account to access all participating mobicred retail partners giving you the freedom to buy more online.

SAFE
mobicred customer authentication providing secure use of your credit facility at approved online retail partners.
Access, manage & control your account online or via your mobile phone.
Apply now!
Xiaomi Mi Window and Door Sensor
The Xiaomi Mi Window and Door Sensor allows you to monitor when the windows, doors and even some furniture are opening and closing. The window and door sensor includes the main sensor body and a magnet, which work together to determine whether the window or door is open or closed. A notification can be sent to your mobile via the Xiaomi Home App whenever a door or window opens.
Combine with other Mi Smart Home devices and discover a variety of ways to utilize your smart devices. Use your imagination to customize your smart home experience. You could open the front door and your living room lights turn on automatically, or your air purifier could switch off automatically when you open a window or vice versa.
When combined with the Mi Smart Home Hub in Security Mode, opening the window/door triggers the camera to record a short video and send a push notification to your phone. The sensor connects wirelessly to other devices using ZigBee gateway technology, for fast and reliable connectivity. The batteries can last up to 2 years under normal conditions.
FEATURES:
Detects open/closed doors or windows
Smart Linked
Compatible with Mi Smart Devices
Monitor remotely
Compact design that is easy to set up
Wide range of applications
SPECIFICATIONS:
Wireless Connectivity: Zigbee
Battery Type: CR1632
Operating Temperature: -10℃ to 50℃
Operating Humidity: 0-95% RH, non-condensing
Maximum Transmit Power: 10.5 dBm
Working Frequency: 2405 MHz-2480 MHz
Dimensions: 4.1 × 2.1 × 1.1 cm
WHAT'S IN THE BOX:
Xiaomi Mi Window and Door Sensor x1
More Information

| | |
| --- | --- |
| SKU | YTC4039GL |
| Order Lead Time | 2 - 4 Working Days |
| Product Availability | In Stock |