Vivo V21 5G Now Available!

The vivo V21 5G brings some serious hardware. The front-facing module houses a highest resolution in a smartphone, 44MP sensor. 
And it has Optical Image Stabilization (OIS), which no other flagship has. In fact, very few phones ever have had optical stabilization on the selfie camera. This should allow you to shoot walk-and-talk style videos without having to bring a gimbal.
Speaking of videos, the V21 5G can record 4K footage with both its front and its rear cameras. At only 30 fps, but still the phone will capture high resolution photos and videos your handsome mug.
And it will even do well after hours since it has two LEDs embedded in the top bezel to provide extra light. LED flashes were never great at a distance, but they work great at arm's length.

By the way, while our unit has 5G connectivity, our review will apply to the vivo V21 (4G) as well. The only difference between those two is exactly that 5G connectivity, the rest of the hardware is exactly the same.
Including the Dimensity 800u chipset. It's odd to see a 5G chipset in a 4G-only phone, but we're not complaining – we've been pretty happy with the performance of the 800U, it is comparable to the Snapdragon 750G.
Maybe it's not fast enough to run games at 90 fps, but nevertheless the 90 Hz AMOLED display sounds promising. It supports HDR10+, which is a boon for previewing and editing photos and videos on the phone.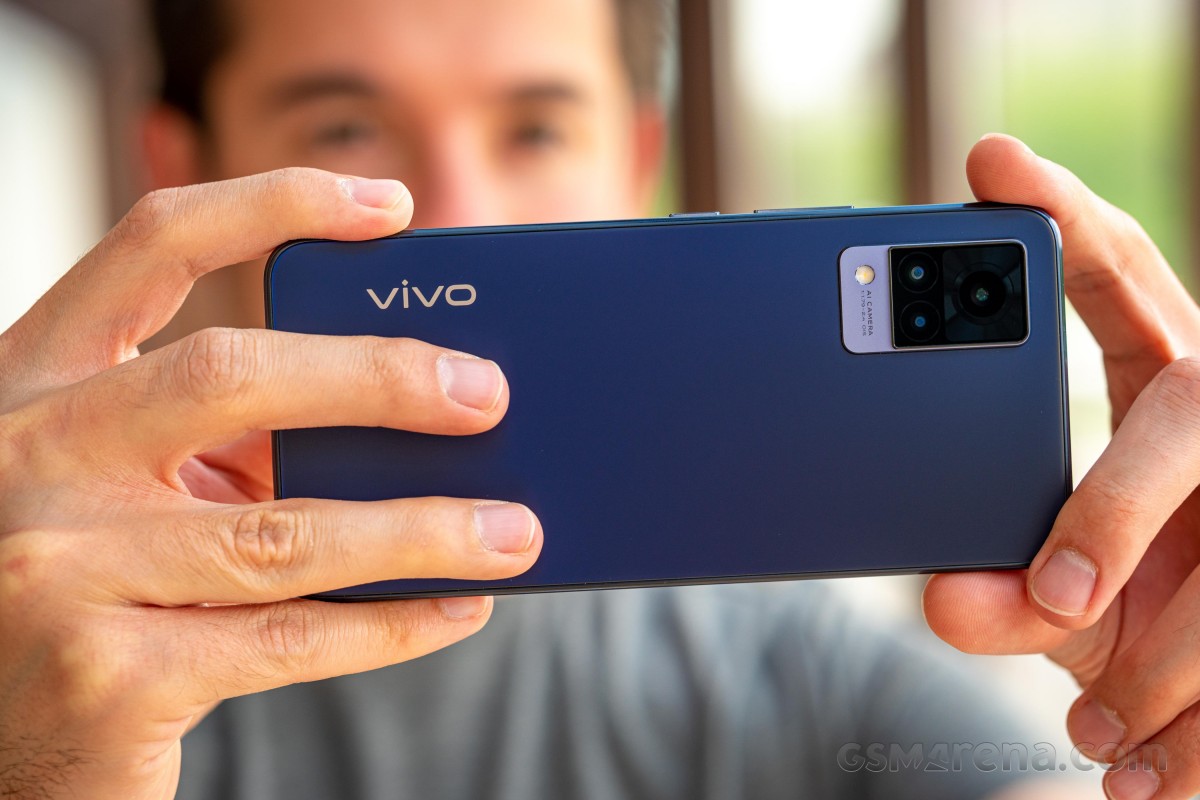 When you're on the move, you'll appreciate how thin and light the V21 5G is – it weighs 176g and measures 7.3 mm thick. 
You'll probably also appreciate the fast charging, the 33W brick is supposed to fill the 4,000 mAh battery to 63% in half an hour. 
This article is brought to you by Gsmarena.com
Purchase your vivo V21 5G now!