Galaxy Z Fold3 | Galaxy Z Flip3
Better Than Bold: The Tailored Designs of Samsung's Galaxy Z Fold3 and Galaxy Z Flip3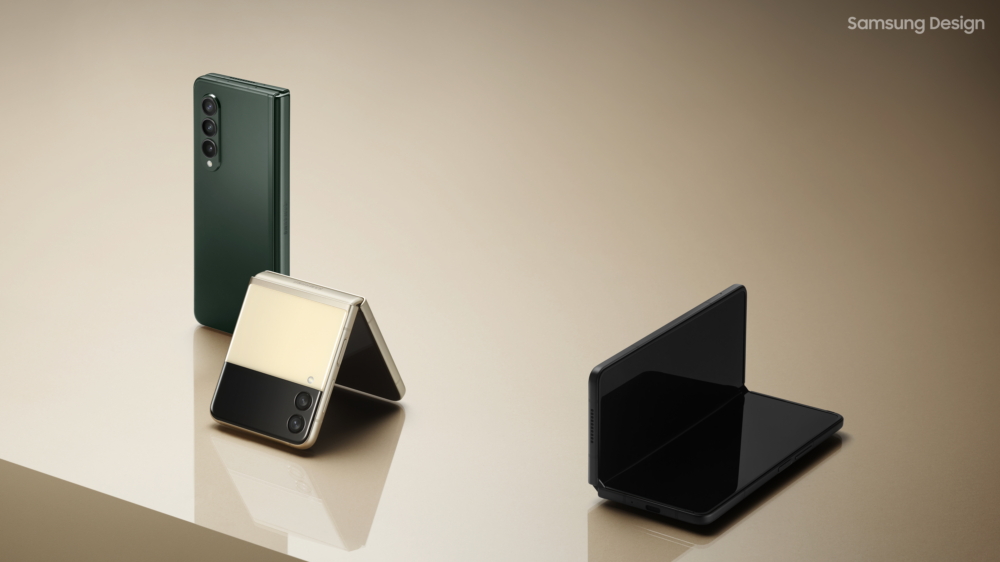 With the introduction of their Galaxy Z series, Samsung Electronics redefined the smartphone experience. By merit of the devices' innovative form factor, the Z series has expanded the ways a smartphone can be used, thus transforming the daily lives of users who are able to fold, unfold and even place their device upright.
But Galaxy Z Fold3 and Galaxy Z Flip3 offer much more than just their innovative form factors. With a concise design catered to user tastes, the all-new Galaxy Z series provides mobile experiences that are tailored to our modern lifestyles, going beyond design innovation to provide value to users' daily lives.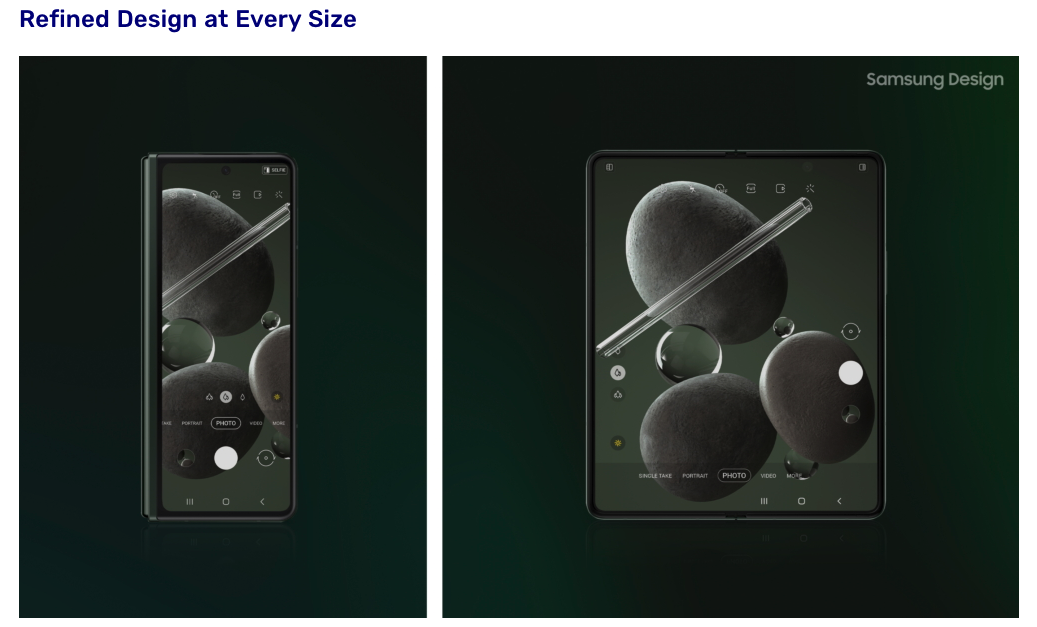 When the 7.6-inch Infinity Flex Display lights up, like magic, the Under Display Camera disappears — leaving behind nothing but what's onscreen. This 22.5:18 AMOLED Infinity Flex Display has no punch hole for the camera, so you can have a truly immersive experience.
While both Galaxy Z Fold3 and Galaxy Z Flip3 are foldable phones, the direction Samsung took with their designs differs: whereas Galaxy Z Fold3 features a screen as wide as two smartphones when unfolded, Galaxy Z Flip3 is as compact as half the size of a smartphone when folded.
Differences, aside, both feature unique form factors that come together under the umbrella concept of the Galaxy Z series. Elements that could interfere with the user's field of view have been shrewdly arranged to allow for visual symmetry and balance in both devices, and the refined designs of both Galaxy Z Fold3 and Galaxy Z Flip3 are singular yet leave the same powerful impression that characterizes the 'Galaxy Z' identity.
Unfold and Expand
Whether a user is opening, closing or just simply holding their phone, every motion is smooth and effortless with Galaxy Z Fold3, as the device maintains a fine balance throughout its body when unfolded as well as folded. Going beyond seamlessly bringing two screens together with its refined form and components, Galaxy Z Fold3 also appears slimmer and provides a better grip than its predecessors.
Furthermore, users can take advantage of more uninterrupted viewing experiences when using the device unfolded thanks to new Under display camera technology, and the screen's seamless 120Hz refresh rate and rich stereo provide deeper immersion when watching videos, playing games or enjoying other content.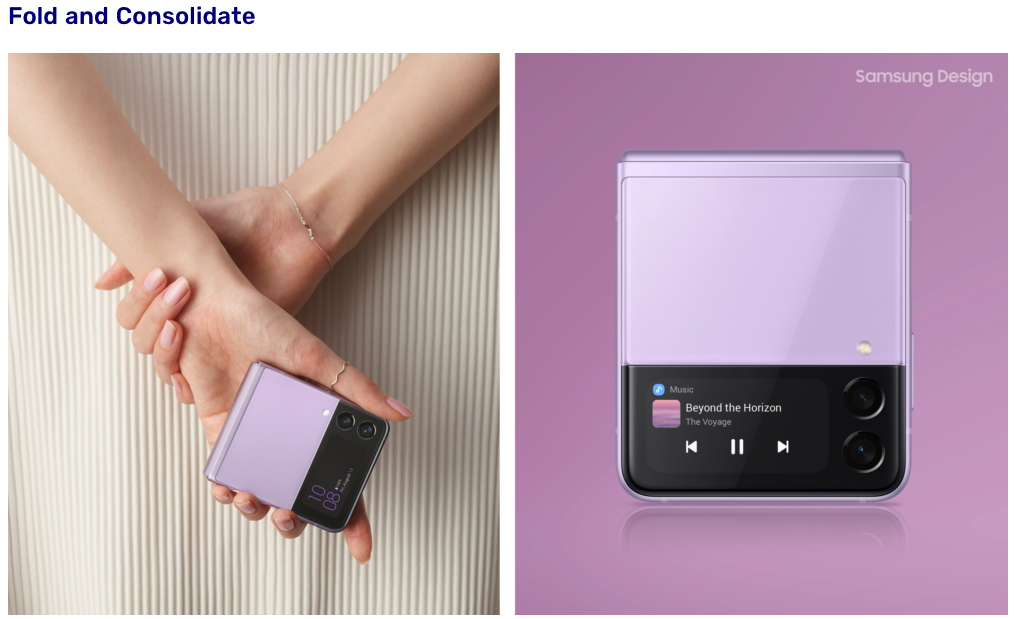 Check messages, take photos, play music and so much more, all without opening your phone. The 1.9-inch Cover Screen displays notifications and lets you intuitively interact with them. Pick your favorite display options for easy access, then make it your own with different styles and colors.
One of the stand-out features of the Galaxy Z Flip3 is its iconic, compact design that allows the smartphone to fit comfortably in one hand. In order to make the user's experience more convenient, Samsung worked hard to refine any unnecessary elements: for example, the device's camera and Cover Screen are arranged in one single area to avoid any camera protrusion for a sleeker look.
 Along with this change, Galaxy Z Flip3's Cover Screen is four times larger than that of its predecessor, and comes with a range of additional functionalities. Users can check their alarms, control playlists, record a voice memo, set timers and even make payments with Samsung Pay – all when the device is folded.
By simply propping up the device, live broadcasting, vlogs and other similar activities are easier than ever before to film, and even when closed, the Cover Screen can be harnessed to take fun selfies. Galaxy Z Flip3 helps users express themselves just as they want to, be it through their design choices or with their communication with the world at large.