Protectus Viridis Hand & Surface Organic Disinfectant - 500ml Spout Trigger RTU
Order Lead Time: 2 - 4 Working Days
Get your goods upfront
and pay for them over
3 interesest free
instalments of
R26.33
. Standard shipping terms apply.
Credit: from
R7.36
per month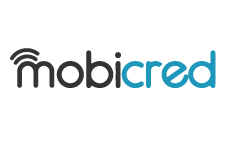 mobicred is a SIMPLE & CONVENIENT credit facility that allows you to SAFELY shop online at all participating retailers that offer the mobicred payment option.
mobicred indicative monthly pricing for 12 months at 21%pa, excluding account fees.
SIMPLE
One time, easy & quick online application process requiring minimal information. Quick application response.

CONVENIENT
One single account to access all participating mobicred retail partners giving you the freedom to buy more online.

SAFE
mobicred customer authentication providing secure use of your credit facility at approved online retail partners.
Access, manage & control your account online or via your mobile phone.
Apply now!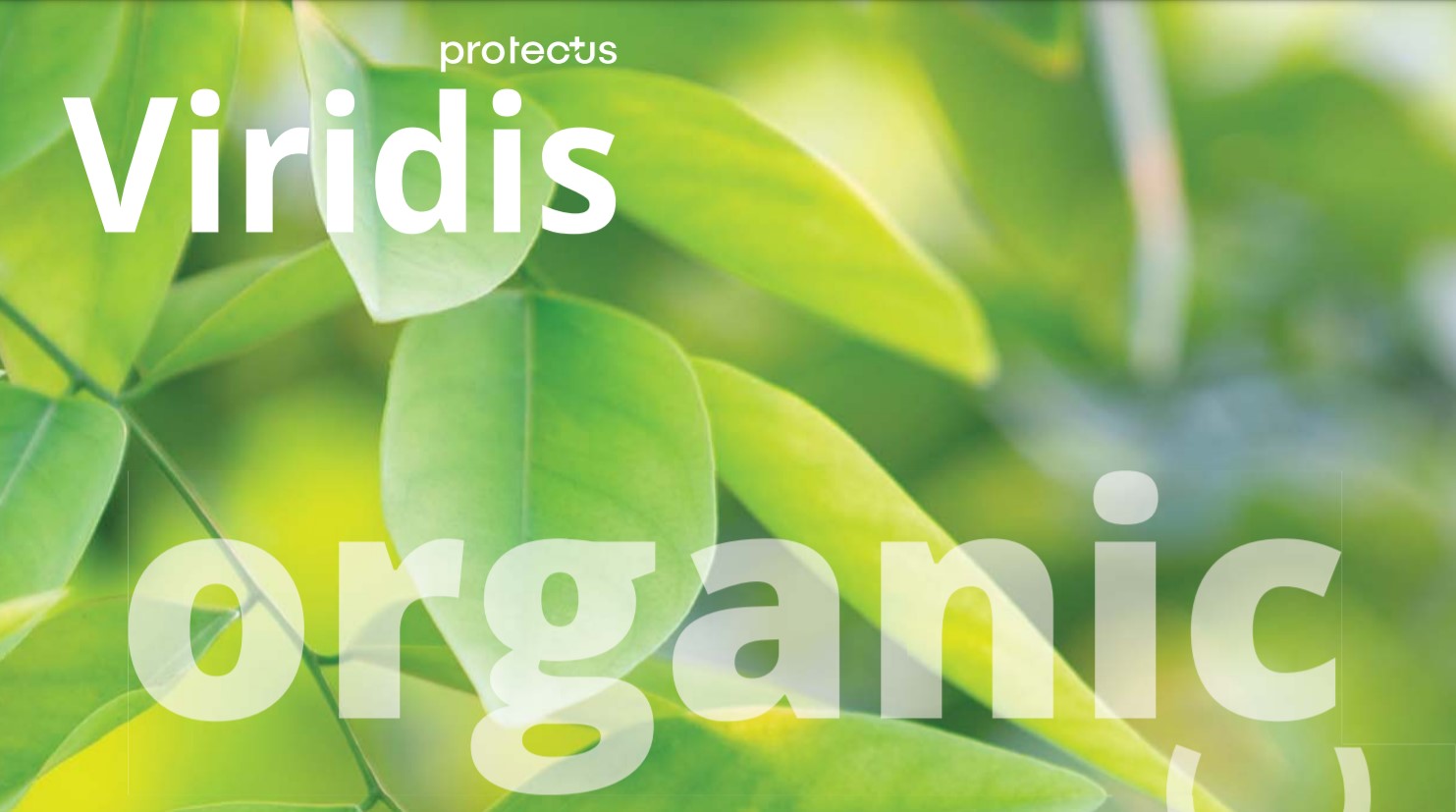 Protectus products are independently proven to be effective at killing bacteria and viruses, whilst saving you time and money in application.
Cost savings include; reduced water usage and labour costs, no special storage requirements (non flammable), less wear and corrosion and more up-time of expensive equipment.
Protectus Viridis is formulated using approved biocides and REACH registered surfactants that interact synergistically, resulting in an environmentally responsible, water-based disinfectant.
Proven efficacy against bacteria, enveloped viruses and yeasts.
Food-safe and alcohol-free disinfectant, suitable for use in professional and domestic applications.
  Effective against COVID-19 ​
RBT is a global developer, formulator and manufacturer of hygiene and infection control products. 
What is in Protectus Viridis?
The Protectus range of products are highly effective, fast acting, long lasting and environmentally sustainable.
Protectus Viridis is made of 4 powerful ingredients.
Active + Organic Acids + Surfactant + Water ​
Active
Our unique Viridis formulation enhances the efficacy of this active ingredient making it a powerful disinfectant. The main active ingredient is commonly used as preservative in leave-on cosmetics. ​ 
Organic Acids
Our exclusive combination of organic acids comply with the relevant regulations. and function as pH regulators, further enhancing our long lasting chemical stability. ​
Surfactant
Our amphoteric surfactant is both cationic and anionic (positive and negative charges) which helps stabilises the formulation and deliver the active substance to the targeted pathogens. ​
Water
Our unique formulation means our disinfectant can be dissolved in water, rather than harsh organic solvents, allowing it to be effectively applied. Protectus Viridis is biodegradable.

Anti-bacterial mechanism
Protectus Viridis is 99.9999% effective against bacteria, such as MRSA and E.coli.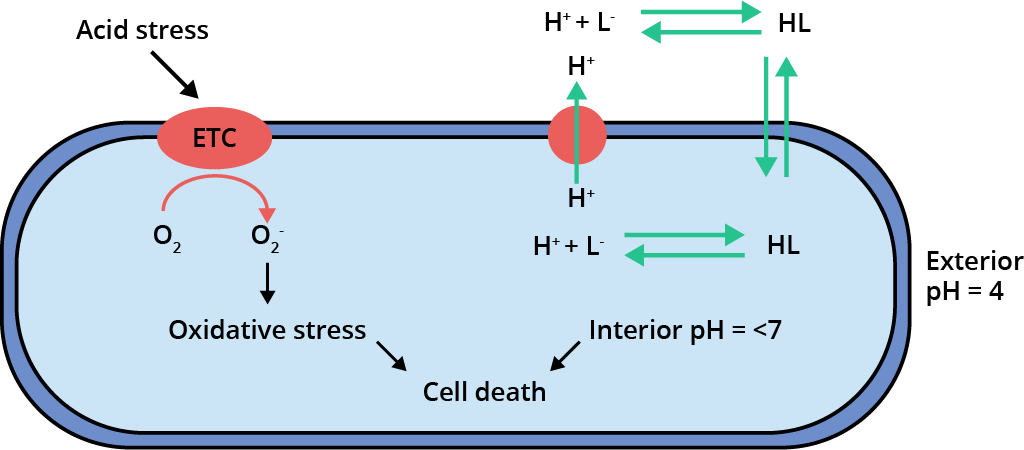 Main Targets
Partially dissolves cell membrane.
Viridis increases the acidity and the cell is forced to expend energy correcting it.
Inside the cells, DNA replication is inhibited and highly reactive oxides form, causing cell death.
Anti-viral mechanism
Protectus Viridis is 99.999% effective against enveloped viruses, such as Coronaviruses and Noroviruses. ​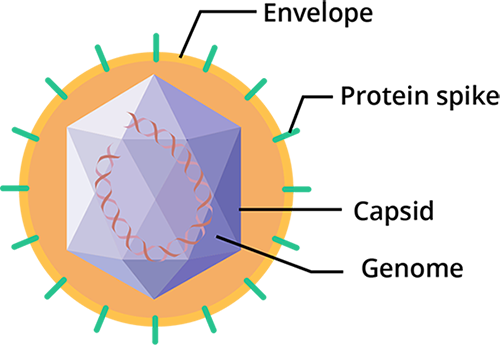 Main Targets
Organic acids bind to viral envelope and prevent infection of cells.
Proteins and lipids in the capsid are inactivated.
Enveloped viruses are vulnerable to acidic conditions, denaturing them

Benefits of using RBT:
Active barrier, effective within 60 seconds
Rinse free & food safe
Safe on skin & suitable for sensitive skin
Water based, non-flammable
Disruptive technology providing sustained proven efficacy
Broad spectrum efficacy
100% biodegradable
Kills 99.999% of test organisms
Alcohol & Fragrance free
No special storage requirements
Tested on the following surfaces:
Glass
Steel
Wood
Plastic
Skin
Fabric
Certified:
ISO 13485
MCC SAPHRA
CE 618
Halal Certified (S.A.N.H.A & UK)
Links to supporting evidence:
RBT is active against:
Aspergillus. Niger
E Coli
Listeria Monocytogenes
Salmonella Typhimurium
Staphylococcus Aureus
Streptococcus
Trichophyton Ringworm
Hepatitis B & C virus
H1N1 Group (Bird flu)
Rhodococcus
Bacteria on Floor Eggs
*EN 14476 2013 + A2 2019 Annex A (informative – Enveloped viruses)
Coronavirus (e.g. SARS, MERS)
Poxviridae
Herpesviridae
Filoviridae (e.g. Ebola, Marburg)
Flavivirus
Hepatitis Delta Virus (HDV)
Influenza Virus
Paramyxoviridae
Rubella Virus
Measles Virus
Rabies Virus
Human Immunodeficiency Virus (HIV)
Human T Cell Leukemia Virus (HTLV)
More Information

| | |
| --- | --- |
| SKU | 03-0500VIR |
| Order Lead Time | 2 - 4 Working Days |
| Product Availability | In Stock |
We found other products you might like!