Nokia 215 4G Network Locked - Black
Search. Score. Socialize.
Enjoy crystal-clear VoLTE call quality, web browsing, multiplayer gaming and Facebook when you switch to 4G. It feels just like what you're used to, only better – and all without breaking the bank.
Durability & long-lasting battery life
Live on
Trust Nokia 215 4G to survive everyday life. With signature resilience and a battery that just keeps going, you can too.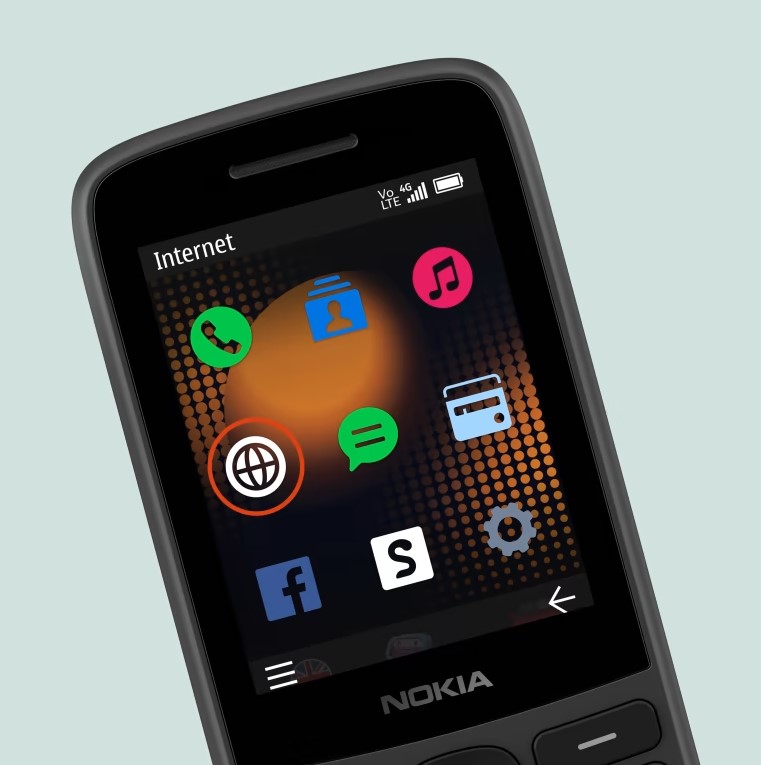 Entertainment
Never a dull moment
Beat that high score on Snake and try-and-buy games like Crossy Road. Or why not up your word skills using English with Oxford? There's also the wireless FM radio for your music needs – whatever you're in the mood for.
Ahead of the curve
Nokia 215 4G does more than just look good. Navigate comfortably with the responsive soft-touch keymat, big buttons, easy-grip edge and curved back.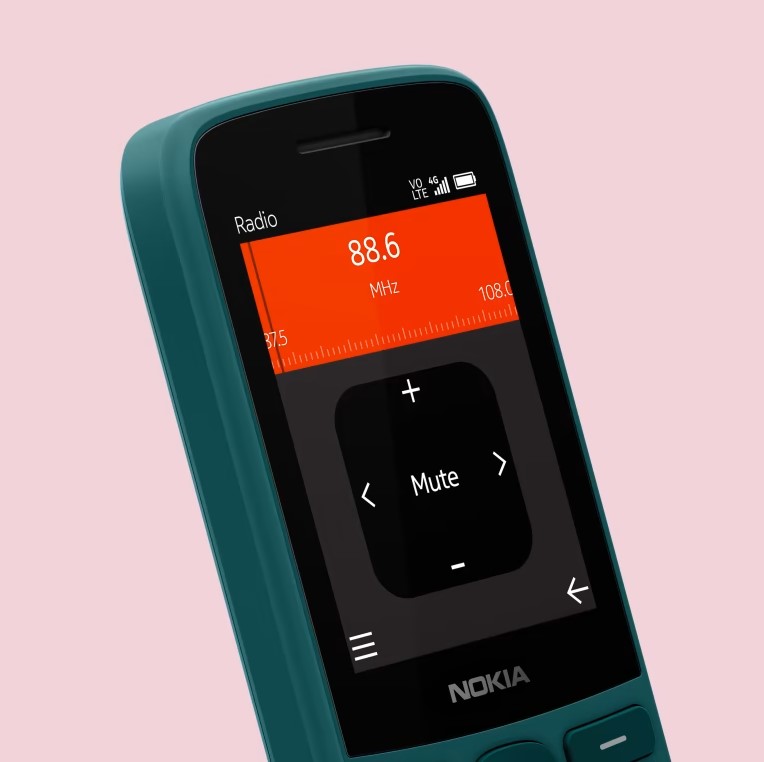 Performance
Approximate standby time (Single SIM, 4G):16 days
Approximate standby time (Single SIM, GSM):24 days
Approximate talk time (Single SIM, 4G):6 h
Approximate talk time (Single SIM, GSM):19 h
Connectivity
USB connection:
Micro USB (USB 2.0)
USB connection:
Micro USB (USB 2.0)
Battery & charging
Battery:1150 mAh, 
Removable
Memory & storage
MicroSD card support up to:32 GB
Platform
Features:
Torch / Games / English with Oxford (from Origin Data) / Internet
Operating System
Operating System:
Series 30+
Audio
Features:
FM radio (Wired & Wireless dual mode), MP3 player
Features:
FM radio (Wired & Wireless dual mode), MP3 player
Networks
Network bands (GSM):
(RUCIS/APAC/SSA): 850, 900, 1800; (EU): 850, 900, 1800; (MENA/ANZ/PHI/HK/Taiwan/Nigeria/Tanzania): 850, 900, 1800; (India/China): 850, 900, 1800; (Americas): 850, 900, 1800, 1900
Network bands (LTE):
(RUCIS/APAC/SSA): 1, 3, 5, 7, 8, 20, 38, 40 ; (EU): 1, 3, 5, 7, 8, 20, 38; (MENA/ANZ/PHI/HK/Taiwan/Nigeria/Tanzania): 1, 3, 5, 7, 8, 20, 28, 38, 40, 41 (120MHz only); (India/China): 1, 3, 5, 8, 38, 39, 40, 41 (120 MHz only); (Americas): 2, 3, 4, 5, 7, 12, 13, 17, 28
Network bands (LTE):
(RUCIS/APAC/SSA): 1, 3, 5, 7, 8, 20, 38, 40 ; (EU): 1, 3, 5, 7, 8, 20, 38; (MENA/ANZ/PHI/HK/Taiwan/Nigeria/Tanzania): 1, 3, 5, 7, 8, 20, 28, 38, 40, 41 (120MHz only); (India/China): 1, 3, 5, 8, 38, 39, 40, 41 (120 MHz only); (Americas): 2, 3, 4, 5, 7, 12, 13, 17, 28
Network bands (WCDMA):
(RUCIS/APAC/SSA): 1, 5, 8 ; (EU): 1, 5, 8 ; (MENA/ANZ/PHI/HK/Taiwan/Nigeria/Tanzania): 1, 5, 8 ; (India/China): 1, 5, 8 ; (Americas): 1, 2, 4, 5, 8
Network bands (WCDMA):
(RUCIS/APAC/SSA): 1, 5, 8 ; (EU): 1, 5, 8 ; (MENA/ANZ/PHI/HK/Taiwan/Nigeria/Tanzania): 1, 5, 8 ; (India/China): 1, 5, 8 ; (Americas): 1, 2, 4, 5, 8
In the box
Removable Battery
Warranty
1 Year Supplier Warranty
More Information

| | |
| --- | --- |
| SKU | 104052738 |
| Order Lead Time | 1 - 2 Working Days |
| Product Availability | In Stock |
| SIM Type | Single SIM |