Huawei P40 Pro 256GB - Silver Frost
Order Lead Time: 1 - 3 Working Days
Special Price
R18,699.00
Regular Price
R22,799.00

Huawei Mobile Service
Read about about HMS:
https://www.technomobi.co.za/huawei-mobile-service.html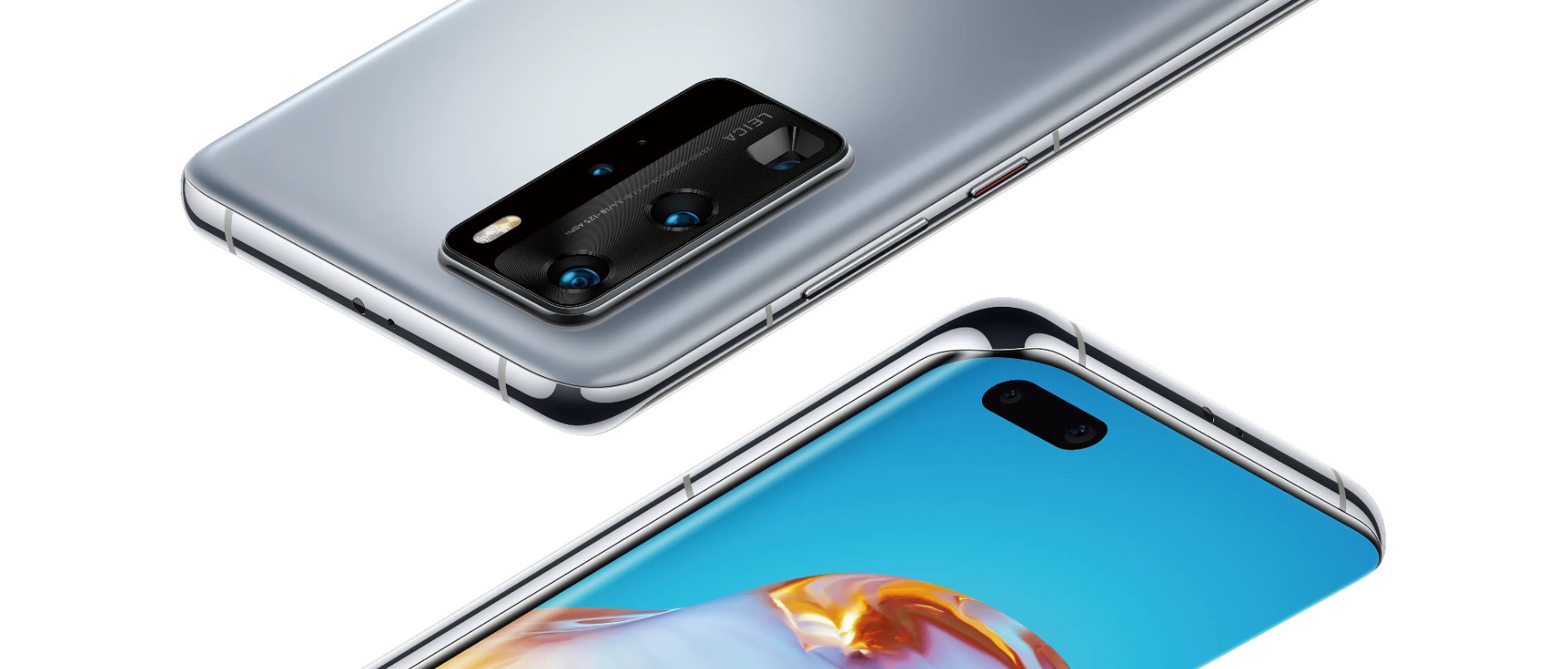 Speak for yourself with the Ultra Vision Leica Quad Camera by capturing photos and videos anytime and anywhere you want. Revolutionize your experience of speed and power with the cutting-edge Kirin 990 5G Chipset. The innovative design upgrades your visual entertainment and ergonomic comfort. Explore now and future with HUAWEI P40 Pro.
Look, Touch, Feel.
Full of Excitement.
The Flowing Wonder in Your Hand
Inspired by the beauty and form of flowing water, the Quad-Curve Overflow Display is innovated to dissolve the barriers of vision and imagination on every edge. Plus with the 90 Hz refresh rate, you can enjoy an immersive view over the entire fluid screen. The mounting middle frame and protective round corners enhance the harmonious feel from your eyes to your hand.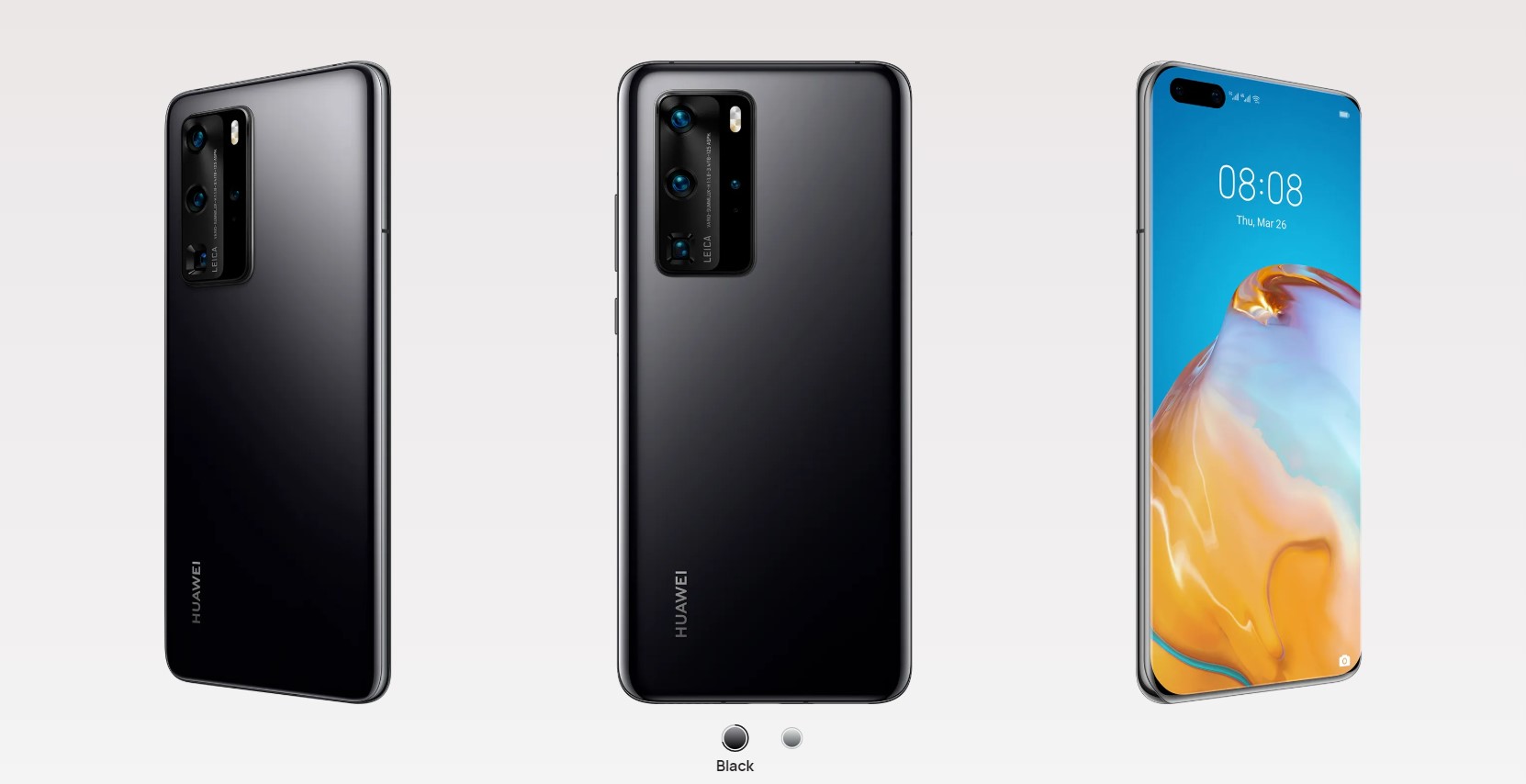 Seize the Elegance in Depth
Reflecting the purity of nature, HUAWEI P40 Pro adopts the solid colours of Black and Silver Frost. The refractive matte finish accentuates an ethereal sense of depth that reveals elegance and inner peace in every shade.

Never stop exploring life and creating stories. Working as a highly unified system, the Ultra Vision Leica Quad Camera always backs you up to shoot any day or night, whether the subject is up close or at a distance. Effortlessly capture what you see and let it speak for what you feel.




The industry-leading 1/1.28 inch sensor with 2.44 μm super large pixel size now appears in a smartphone. Plus with the RYYB colour filter array, it brings massive light, high dynamic range, and low noise. Supporting 4-in-1 pixel binning and Octa PD Autofocus, the 50 MP main camera redefines super clarity shooting with precise details regardless of the scene complexity and light conditions. The HUAWEI XD Fusion Engine powered by the upgraded ISP and NPU is fully competent to swiftly process the huge amount of information and enhance extraordinary clarity at pixel-level for every picture, day or night.
Every Part Tells Another Great Story
Enjoy the grand view with the 50 MP main camera just like how your eyes see, but full of amazing details. Magnify any small part from the frame and you get another great shot with rich texture and colour.
Just a Bit of Light, Your Desired Clarity
Thanks to the HUAWEI Ultra Vision Sensor, even in the dark, your confident smile, fancy dress and the stunning night skyline can be captured with great lighting, sharp colour and low noise. Discover stories within stories.
From Here to There,
Farther and Clearer Than You See
The SuperZoom periscope design is known for putting several lenses into the compact body. Thus you can see things clearly from right before your eyes to somewhere out of sight. The innovative RYYB sensor brings 40% more light for great clarity even in low light. And the enhanced AIS plus OIS ensure unrivaled zooming up to 50x.

Be Still. Meet the Unseen Details.
No need to step forward. Everything is pulled closer with high resolution, sharp outlines and accurate colour. You will be able to see your favourite singer's exclusive guitar, the text of a warning sign on the other side of the river and joyful tears on the face of an athlete. All these details deserve to be seen.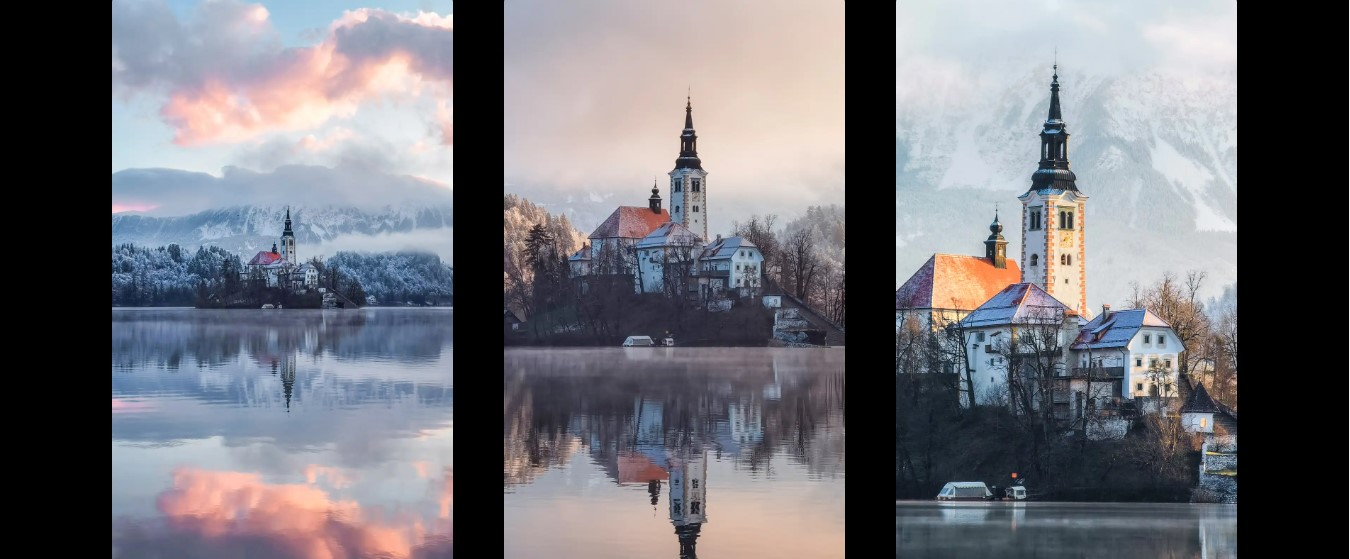 The AI Portrait Studio for You and Everyone
Benefit from the Ultra Vision main camera and Multi-Spectrum Colour Temperature Sensor with AI AWB Algorithm, HUAWEI P40 Pro has 45% better colour precision and is capable of accurate analysis and segmentation of environments and people. With pixel level enhancement, it restores the original look with great lighting, natural colour and sharp details. Always be ready to take high-quality portrait photos for anyone, in any time or scene.
Look Your Best Without Trying Your Best
The new set of upgraded high definition 32 MP front camera with auto-focus and a IR depth camera work closely to produce a good selfie with natural bokeh effects. The intelligent optimization on lighting, skin colour and texture details is more accurate and personal to make you love taking selfies.
AI Makes the Magic Happen
HUAWEI Golden Snap
AI Best Moment
The AI motion algorithm detects and recognizes posture and expression features. It takes a 4K moving picture and then the Gallery Edit feature recommends 1-3 pictures of the best moving moment.
HUAWEI Golden Snap
AI Remove Passersby
Let the AI capability of Gallery Edit help you remove the passersby by combining several frames into one. So you can have a clean background and the focus completely stands out.
HUAWEI Golden Snap
AI Remove Reflection
Don't let light reflection ruin a good photo. The AI capability of Gallery Edit will help you fix it by removing the specific layer.
You Decide the Story. We Film it.
The professional 40 MP ultra wide cine camera with the innovative 16-in-1 fusion technology and RYYB sensor allows you to unleash your creativity in making cinematic videos. With so many film features, you can record 4K 60 fps high resolution videos with both the rear and front cameras, capture the fleeting best moments and the tranquility of life, or zoom into the distance for telling stories in different ways.

Embrace the ultra-fast speed with the world's first integrated 5G SoC, Kirin 990 5G chipset. Thanks to the 7nm+ EUV technology and innovative CPU architectures, HUAWEI P40 Pro can achieve high efficiency and system fluidity. Be amazed by the outstanding graphics performance of Mali-G76 MC16 GPU, unparalleled image processing powered by the upgraded ISP, and advanced AI capability in the dual core NPU.
Immersive Gaming with Everything Under Control
The upgraded image engine intelligently optimizes the image frames to ensure high fluency with less power consumption. In the stunning display with 90 Hz, your eyes will see the real difference of playing a 90 fps game. It is now more fluent and stable in high frame rate for most of the time. And don't worry about the overheating issue as the unique SuperCool system of 3D graphene film is partnered with the ultra-thin VC to efficiently conduct the heat away.
40 W HUAWEI SuperCharge
Relax and drink some coffee. When you're ready to go, your phone will be at full power.
27 W Wireless HUAWEI SuperCharge
Enjoy the fast, safe and easy way of charging. Take it back anytime you want.
27 W HUAWEI SuperCharge Wireless Car Charger
Easy and fast charging while driving. Make better use of your time.
Reverse Charge
Get close to share your love and power.


Protection Everywhere, Safe and Sound
IP68, Built for the Free Souls
Providing protection from sudden raindrops or accidental splashes, you are free to explore and go on adventures. It's time to unleash all your energy and creativity.
Your Face is Your Password
The Face Unlock accurately detects your face features to help you unlock the screen or access a private app. No matter if the environment is bright or dark, the verification is fast and reliable.
Touch, Scan and Verify
Pick up the phone and unlock it with your fingerprint on the enlarged verification area at the same time. It is the most natural way for an accurate and ultra-fast verification.
Specifications:
Size:
6.58 inches
*With a rounded corners design on the display, the diagonal length of the screen is 6.58 inches when measured according to the standard rectangle (the actual viewable area is slightly smaller).

Colour:
16.7 million colours

Type:
OLED, up to 90 Hz frame refresh rate

Resolution:
2640 x 1200 Pixels
*The resolution measured as a standard rectangle, with a rounded corners design, the effective pixels are slightly less.
Splash, Water, and Dust Resistant
IP68

*Your device has been tested in a controlled environment and certified to be splash, water, and dust resistant in specific situations (meets requirements of classification IP68 as described by the international standard IEC 60529).

Water and dust-proofing are not permanent, and resistance may decrease as a result of normal wear over time. Do not charge the phone when it is wet or in moist environments. Refer to the manual for cleaning and drying instructions. Submersion in liquid and the resulting damage is not covered by the warranty.

*IP68 rating means that based on certain defined test conditions, the device is protected against harmful ingress of static water at up to 1.5 meters, for up to 30 minutes, meanwhile the temperature difference between water and device is not more than 5K.
HUAWEI Kirin 990 5G

CPU:
Octa-core
2 x Cortex-A76 Based 2.86 GHz + 2 x Cortex-A76 Based 2.36 GHz + 4 x Cortex-A55 1.95 GHz

GPU:
16-Core Mali-G76

NPU:
Dual Big Core + Tiny Core NPUs (Neural-network Processing Unit)
EMUI 10.1 (Based on Android 10)
8 GB RAM + 256 GB ROM

*The available internal storage may be smaller as part of the internal storage is occupied by software. Actual memory space may change due to application updates, user operations, and other related factors.

External Memory Support:
NM SD Card, up to 256 GB
*sold separately
Rear Camera:
50 MP Ultra Vision Camera (Wide Angle, f/1.9 aperture, OIS) + 40 MP Cine Camera (Ultra-Wide Angle, f/1.8 aperture) + 12 MP SuperSensing Telephoto Camera (f/3.4 aperture, OIS) + 3D Depth Sensing Camera
Autofocus mode: Autofocus
Image stabilization: OIS + AIS
Zoom Mode: Digital Zoom, Optical Zoom, Hybrid Zoom
Video recording: Support for 4K (3840 x 2160 pixels) 60fps video recording
Image resolution: Support up to 8192 x 6144 pixels
Video resolution: Support up to 3840 x 2160 pixels

Front Camera:
32 MP Selfie Camera (f/2.2 aperture) + Depth Camera*
Autofocus Mode: Autofocus
Video Recording: Support for 4K (3840 x 2160 pixels) 60fps video recording
Image resolution: Support up to 6528 x 4896 pixels
Video resolution: Support up to 3840 x 2160 pixels
*Depth Camera also support face unlock with IR.

*The photo pixels may vary depending on the shooting mode.
*The actual image resolution may vary depending on the shooting mode.
4200 mAh (Typical Value)

*The Battery Rated Capacity is 4100 mAh.
**Typical value. Actual capacity may vary slightly. This capacity is the nominal battery capacity. The actual battery capacity for each individual phone may be slightly above or below the nominal battery capacity.
***Non-removable battery. Removing the battery may cause damage to the device. To replace or repair the battery, please visit an authorized HUAWEI Service Centre.
HUAWEI SuperCharge (Max 40 W)
*HUAWEI SuperCharge cable and charger is required.

Wireless HUAWEI SuperCharge (Max 27 W)
*Wireless chargers sold separately. To reach a maximum charging rate of 27 W, need to purchase HUAWEI SuperCharge Wireless Charger (Max 27 W) or HUAWEI SuperCharge Wireless Car Charger (Max 27 W)
Primary SIM card:
5G NR: n1 / n3 / n28 (TX: 703 - 733 MHz, RX: 758 - 788 MHz) / n38 / n41 / n77 / n78 / n79
4G FDD LTE: Bands 1 / 2 / 3 / 4 / 5 / 6 / 7 / 8 / 9 / 12 / 17 / 18 / 19 / 20 / 26 / 28 / 32
4G TDD LTE: Bands 34 / 38 / 39 / 40 / 41
3G WCDMA: Bands 1 / 2 / 4 / 5 / 6 / 8 / 19
2G GSM: Bands 2 / 3 / 5 / 8

Secondary SIM card:
4G FDD LTE: Bands 1 / 2 / 3 / 4 / 5 / 6 / 7 / 8 / 9 / 12 / 17 / 18 / 19 / 20 / 26 / 28
4G TDD LTE: Bands 34 / 38 / 39 / 40 / 41
3G WCDMA: Bands 1 / 2 / 4 / 5 / 6 / 8 / 19
2G GSM: Bands 2 / 3 / 5 / 8

*In Dual SIM version, either card slot can be set to accommodate the primary or secondary SIM card.
*Functions available on the live network depend on the situations of carrier's network and related services deployment.

Support dual SIM dual standby

Single SIM model:
One Nano SIM + One eSIM
or
Dual SIM model:
One Nano SIM + One Nano SIM

*eSIM requires a wireless service plan and allows you to activate a mobile network plan without the use of a Nano SIM. eSIM availability may vary depending on country and carrier. Check with your carrier if your mobile network plan supports eSIM. In Single SIM model, support one Nano SIM and one eSIM and one NM card.
Wi-Fi:
802.11a/b/g/n/ac/ax, 2 x 2 MIMO, HE160, 1024 QAM, 8 Spatial-stream Sounding MU-MIMO
*Need router support.
Download and upload peak physical rate up to 2.4Gbps
*Based on the 160MHz bandwidth Wi-Fi 6 router.

Bluetooth:
Bluetooth 5.1, Support BLE, SBC, AAC, LDAC

Data Cable Port:
USB Type-C, USB 3.1 GEN1*
*This function should be used with the USB 3.1 GEN1 cable (non-standard USB cable, need to be purchased separately) that supports this function.
*The inbox USB cable supports USB 2.0.

Earjack:
USB Type-C earjack

Others:
PC Data Synchronisation
GPS (L1 + L5 dual band), AGPS, Glonass, BeiDou (B1I + B1C + B2a Tri-band), Galileo (E1 + E5a dual band), QZSS (L1 + L5 dual band), NavIC
Support Reader Mode,P2P Mode,Card Emulation Mode (SIM*, HCE)
*Only SIM1 support
Gesture Sensor
Gravity Sensor
Infrared Sensor
Fingerprint Sensor
Hall Sensor
Gyroscope
Compass
Ambient Light Sensor
Proximity Sensor
Colour Temperature Sensor
Audio File Format: *.mp3, *.mp4, *.3gp, *.ogg, *.amr, *.aac, *.flac, *.wav, *.midi
Video File Format: *.3gp, *.mp4
Phone(Built-in battery) x 1
Charger x 1
USB Type-C Cable x 1
USB Type-C Earphones x 1
Protective Case x 1 (No in Western Europe and Northeast Europe)
Quick Start Guide x 1
Eject Tool x 1
More Information

| | |
| --- | --- |
| SKU | 104049434 |
| Order Lead Time | 1 - 3 Working Days |
| Product Availability | In Stock |
| Handset Model | P40 Pro |